Words Are Our Most Inexhaustible Source of Magic Print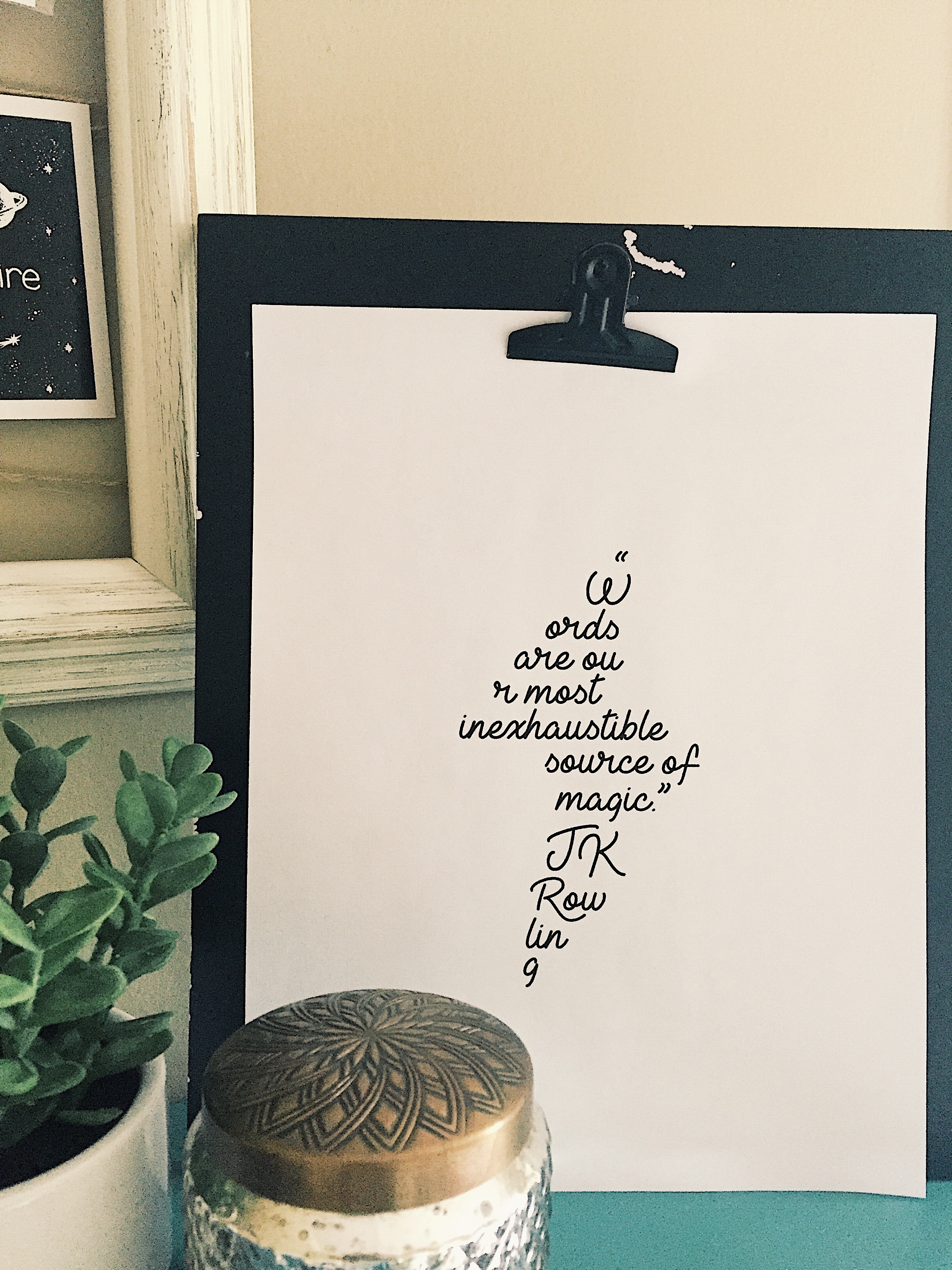 Words Are Our Most Inexhaustible Source of Magic Print
We're offering you another free print once again from the lovely designer Aggie Tutia. Your download includes three font options to choose from!
Quote: "Words are our most inexhaustible source of magic." -- J.K. Rowling
Print is emailed to you directly as instant PDF download. Print is FREE.
IMPORTANT: When you check out, a form will appear for credit card and address information. You can leave the credit card information blank; Squarespace just requires the address information.